Not Just a Bottle – Bamboo Sport
$55.00
One-piece bamboo bottles handcrafted in Vietnam. A combination of modern Danish design and Asian traditions.
All bottles are made of sustainably sourced one-piece Luong bamboo from Vietnam. Luong is one of the fastest growing types of grass and grows up to 30 meters in 5 years, which binds the CO2 much faster than slow growing trees. As its a single piece used, there is no glue in the bottle – only bamboo, and a removable silicone insert.
Out of stock
Join Waitlist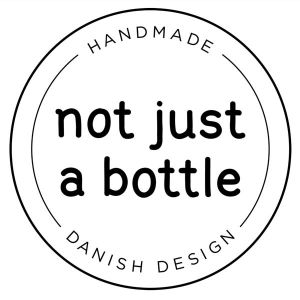 Description
Each individual Bamboo SPORT bottle has its own unique look and pattern, as each piece is handcrafted and hand polished.
Capacity approx 400 ml
Height approx 24 cm / Outer diameter approx 6,0 cm / Inner diameter approx 4,5 cm
Weight approx 320 gram (with out water)
Bottle for cold and hot liquids
Made of sustainable Luong Bamboo and silicone (natural rubber)
Comes with a black silicone lid and inlay
Easy to clean – We recommend the bamboo to be hand washed only
The inlay and lid is dishwashing machine safe and can resist heat and water up to 200 degrees Celcius
The silicone is BPA-Free, no heavy metals nor chemicals
The bamboo and rubber can be re-used to avoid waste
Only logged in customers who have purchased this product may leave a review.