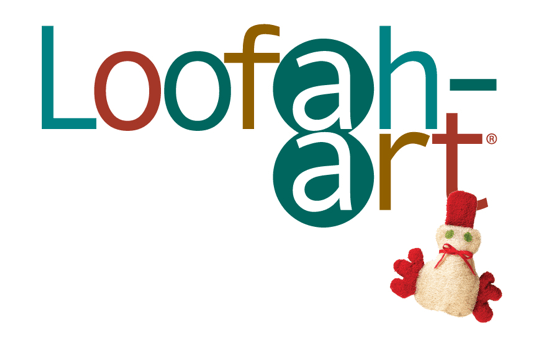 Loofah-Art® is a completely eco-friendly, 100% biodegradable product, fabricated from a sustainable agricultural crop.
Loofah-Art® kitchen scrubbers have a a looser weave and longer fibre length than most other loofahs commonly used for the body, resulting in a more resilient and less abrasive loofah. They are tough enough to clean soiled pots and pans and gentle enough to clean fruits and vegetables without destroying the healthy nutrients found in their skins.
A Loofah-Art® sponge will last far longer than most other kitchen scrubbers and are also machine washable. They aerate dry and stay fresher longer eliminating any "souring" bacteria residue and odour.
The composition of all Loofah-Art® products is made up of 100% natural loofah and 100% natural vegetable dye coloring. They are also 100% eco-friendly!
We love these because they are whimsical and fun, yet functional and great for the environment. Another reason we love them is that the Loofah-Art organisation is committed to developing small-scale farmers in India, giving guaranteed fair trade purchasing for all crops, while the farmers can continue to grow their existing crops. They have also implemented educational support for the children of these farmers, to keep them in school and out of the fields.