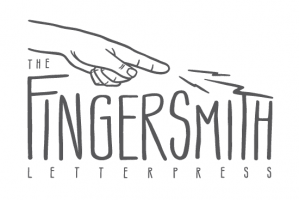 We are always on the lookout for Singapore inspired products that we can share with family and  friends abroad, but the mass produced tourist souvenirs are not really our thing. So when we came across this talented local designer, we fell in love with these quirky designs that are unique and endearing.

Produced on a letterpress, a very old method of printing, this style of printing is very intensive and requires the printer to monitor each individual piece to ensure for consistency and quality.
The picture on the right shows you one of the letterpress machines used to create these gorgeous products.
We really love these products and we hope you do too!